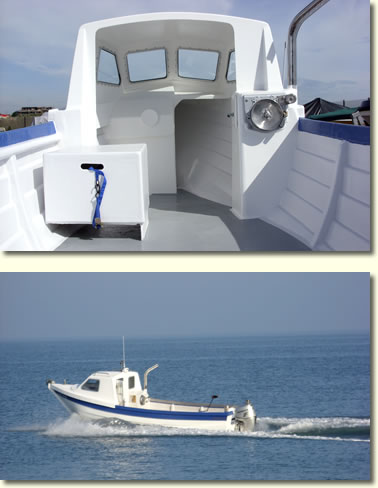 About Tactile Boats
The Tactile range was conceived by Mike Grady after seeing open boats being launched for lobsters off Newfoundland into some horrible weather. At home on the Norfolk coast the crab fishermen were using the traditional, pretty double-ended boats - hardworking sea boats, but very heavy and slow.
Our craft was designed to suit the fisherman's needs and after the first one was launched the orders came flooding in for this great boat.
The range is being re-launched due to popular demand. The original format remains the same but with the introduction of a screen version and a wheel house for 2010.